About the Mayor
About the Mayor
The Mayor is the Civic Head of the Council. In May of each year, one of the Councillors is elected to serve as Mayor for one year and another elected as a Deputy. The Mayor chairs meetings of the Full Council and represents the city at ceremonial occasions. The Mayor also welcomes international visitors and attends events organised by local people.
The Mayor for 2021/2022 is Councillor Stephen Hodgson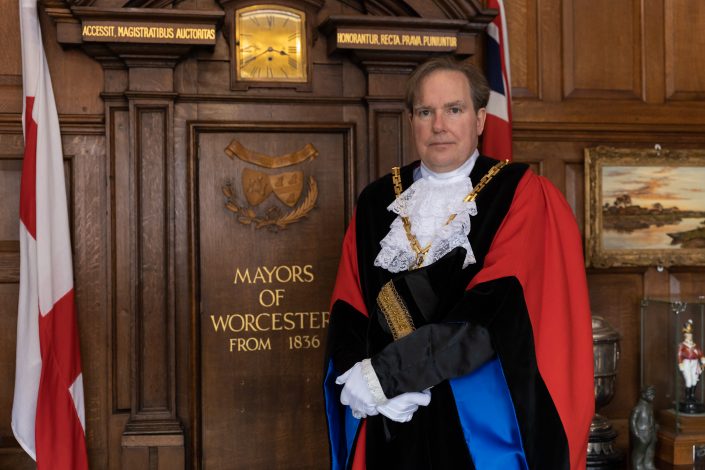 Stephen Hodgson has lived in Worcester for over 30 years, moving to the city in 1990. He was brought up in North East England, graduating from Northumbria University. Throughout his career, he has worked in the logistics industry and is currently employed by a major dairy based in Droitwich.
Stephen has been a city councillor for Warndon Parish North since 2004.  His wife is Councillor Lucy Hodgson, who represents the neighbouring Warndon Parish South Ward and was herself Mayor of Worcester in 2008/9. This is the first time a married couple have both served as mayors of Worcester.  Stephen and Lucy live in Warndon Villages and both serve on Warndon Parish Council.
Worcester's new Mayor is a keen supporter of Worcester Warriors and has previously travelled to many European away games. He is also a fan of Durham County Cricket Club and Sunderland AFC, reflecting his native ties to the north east.
Stephen regularly attends services at St. Nicholas Church in Warndon, and his co-chaplains will be Rev. Diane Cooksey and Rev. Rosie Moss – both from this church.
Stephen's great uncle was Ernest Tinkler, who was Chief Constable for Worcester City Police for many years. His son, Ted Tinkler, played for Worcestershire County Cricket Club and is listed as player 284 on the Basil D'Olivera stand at New Road.
Cllr Hodgson's theme for the mayoral year ahead will be 'Coming Together,' as the city emerges from the pandemic and people reconnect with one another. Stephen's two nominated mayoral charities are Aspie, a self-help and motivation group for adults with Asperger's Syndrome; and the Stoke Association.  Stephen's wife Lucy suffered a stroke earlier this year but is making a good recovery.
Councillor Adrian Gregson is Deputy Mayor for 2021/2022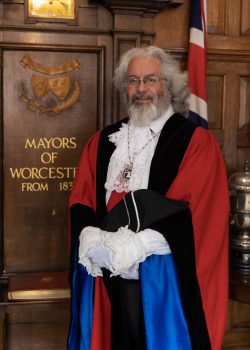 Past Mayors of Worcester Since 1999
2020/2021 – Jo Hodges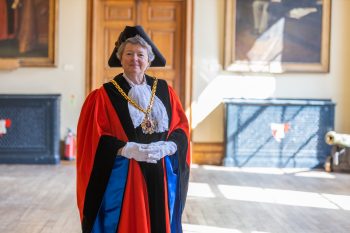 2019/2020 – Allah Ditta

2018/2019 – Jabba Riaz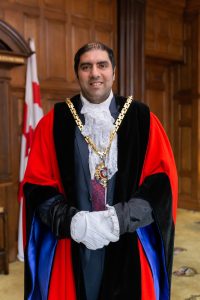 2017/2018 – Steve Mackay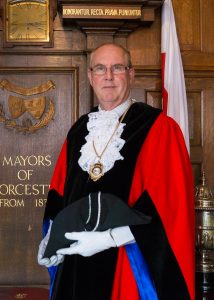 2016/2017 – Paul Denham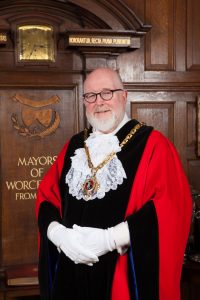 2015/2016 – Roger Knight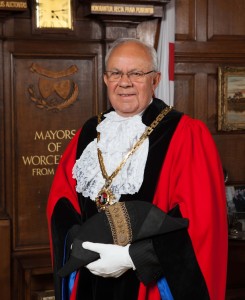 2014/2015 – Alan Amos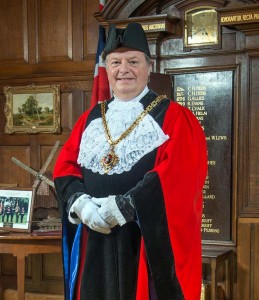 2013/2014 – Pat Agar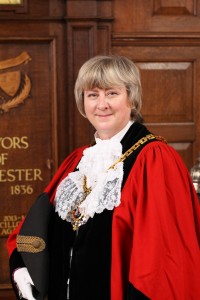 2012/2013 – Roger Berry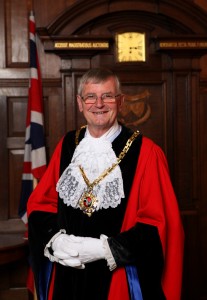 2011 – 2012 – Dr David Tibbutt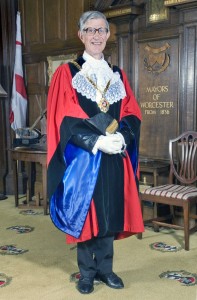 2010 – 2011 – Mike Layland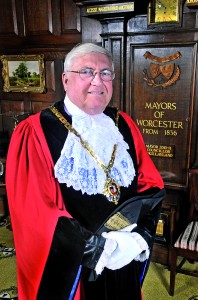 2009 – 2010 – Andy Roberts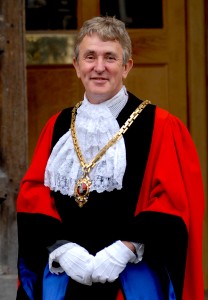 2008 – 2009 – Lucy Hodgson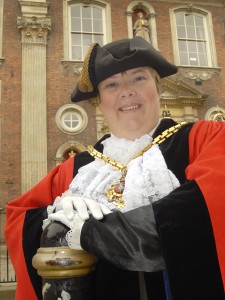 2007 – 2008 – Stephen Inman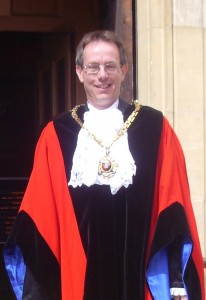 2006 – 2007 – Ian Imray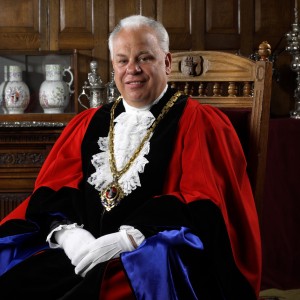 2005 – 2006 – Aubrey Tarbuck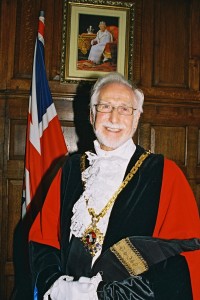 2004 – 2005 – Allah Ditta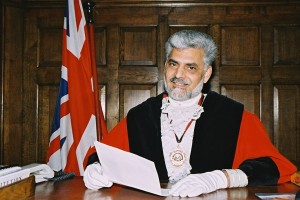 2003 – 2004 – Gareth Jones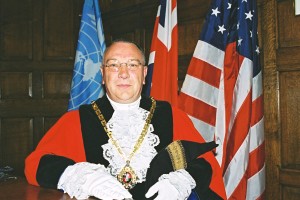 2002 – 2003 – Robert Rowden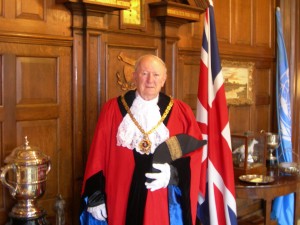 2001 – 2002 – David Clark
(No photo)

2000 – 2001 – Mary Drinkwater
(No photo)
1999 – 2000 Josephine Hodges
(No photo)