About the Mayor
About the Mayor
The Mayor is the Civic Head of the Council. In May of each year, one of the Councillors is elected to serve as Mayor for one year and another elected as a Deputy. The Mayor chairs meetings of the Full Council and represents the city at ceremonial occasions. The Mayor also welcomes international visitors and attends events organised by local people.
The Mayor for 2023/2024 is Councillor Louis Stephen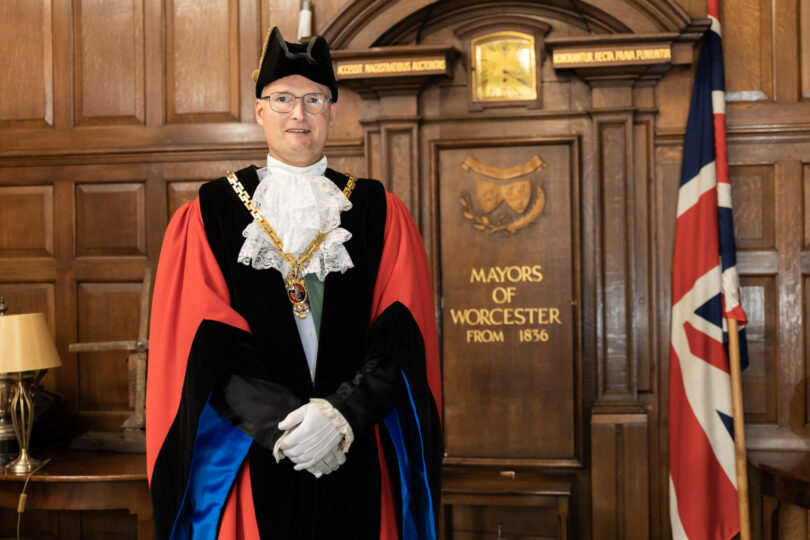 Louis Stephen grew up in Worcestershire and was educated in the city, and it was while he was on a school trip to Worcester Heat Systems, that his eyes were first opened to a career in engineering. He went on to study engineering at Loughborough University and management at Cranfield University.
Cllr Stephen had a successful career working in a range of engineering businesses, and rose through the ranks of Worcester Bosch to become a senior manager.
The Lady Mayoress is his wife of 35 years, Katey Stephen, a Worcester-born professional ecologist with a keen interest in botany. In her spare time, the Mayoress sings in Worcester's Choral Society and the Elgar Chorale. Louis and Katey have two now grown-up children, Alaric and Bryony.
Cllr Stephen was first elected to the Battenhall ward in 2016. He is the first Green Party Mayor of Worcester and can often be seen on his bike cycling around the city.
His chosen charity for his mayoral year will be Age UK and the theme for his mayoral year is "creating a community that values and includes our older citizens".
Cllr Stephen has chosen to continue to have a Mayor's Orator – this will be Worcestershire Poet Laureate Rhianna Levi.
Councillor Mel Allcott is Deputy Mayor for 2023/2024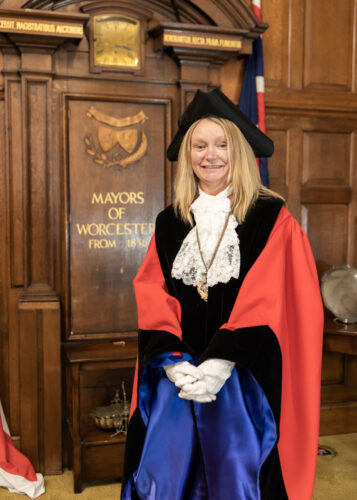 Past Mayors of Worcester Since 1999
2022/2023 – Adrian Gregson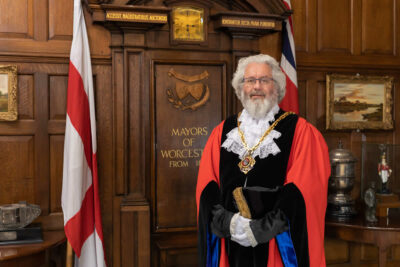 2021/2022 – Stephen Hodgson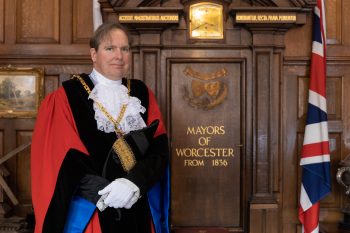 2020/2021 – Jo Hodges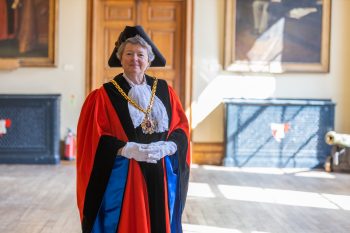 2019/2020 – Allah Ditta

2018/2019 – Jabba Riaz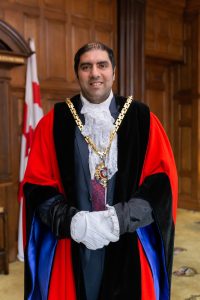 2017/2018 – Steve Mackay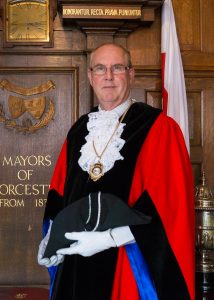 2016/2017 – Paul Denham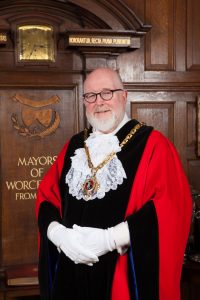 2015/2016 – Roger Knight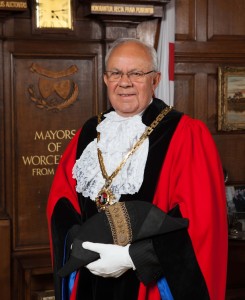 2014/2015 – Alan Amos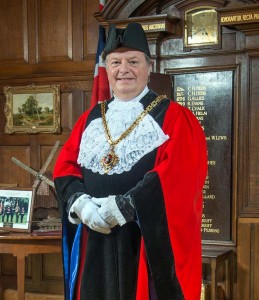 2013/2014 – Pat Agar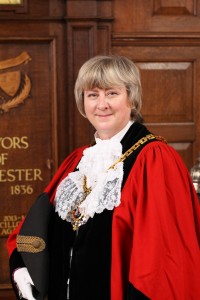 2012/2013 – Roger Berry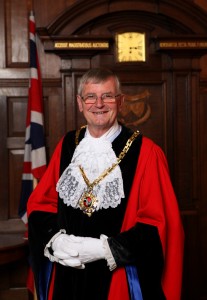 2011 – 2012 – Dr David Tibbutt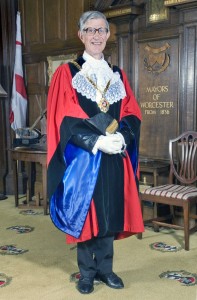 2010 – 2011 – Mike Layland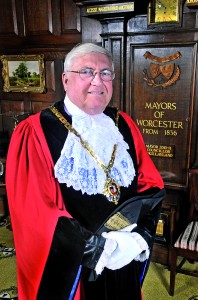 2009 – 2010 – Andy Roberts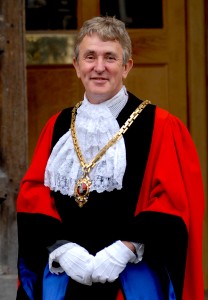 2008 – 2009 – Lucy Hodgson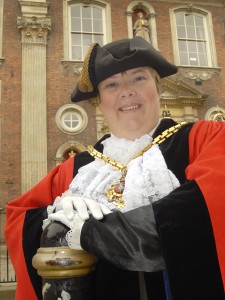 2007 – 2008 – Stephen Inman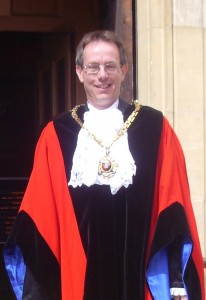 2006 – 2007 – Ian Imray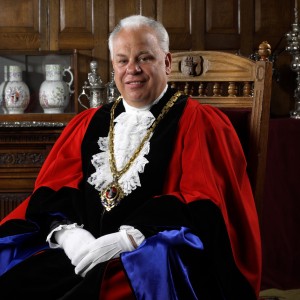 2005 – 2006 – Aubrey Tarbuck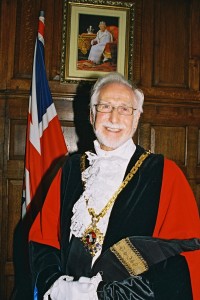 2004 – 2005 – Allah Ditta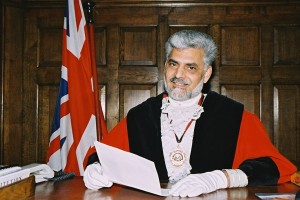 2003 – 2004 – Gareth Jones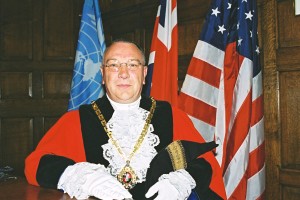 2002 – 2003 – Robert Rowden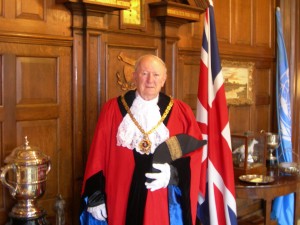 2001 – 2002 – David Clark
(No photo)

2000 – 2001 – Mary Drinkwater
(No photo)
1999 – 2000 Josephine Hodges
(No photo)