MAYOR'S WEEK: 6 – 12 FEBRUARY 2022
MAYOR'S WEEK: 6 – 12 FEBRUARY 2022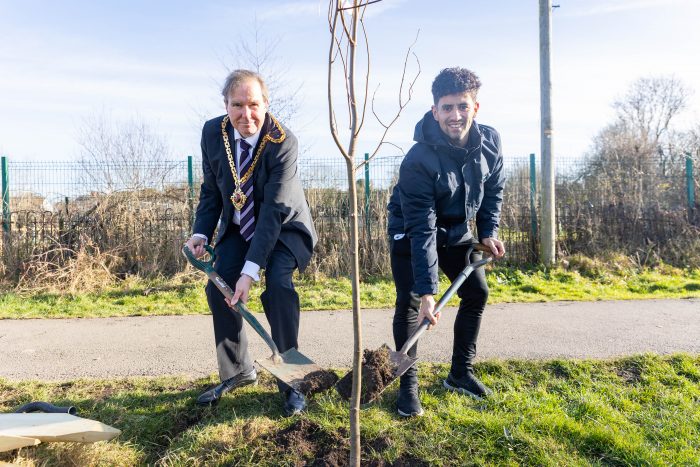 Last weekend saw the start of the Chinese New Year and the annual celebrations organised by the Worcestershire Chinese Association. The event promotes the cultural traditions of and information about China, with the aim of bringing local communities together. For the first time the event was staged at The Hive, and started off with the traditional lion dance.
Helen Jane Colston, the wife of the Bishop of Worcester, opened the proceedings, which encompassed thee hours of activities, including a short drama from students of the Christopher Whitehead Language College and a children's group singing a Happy New Year Song.
The talented Jessica Taylor performed a piece of music called "Fisherman's Song The Evening" on a Guzheng, a Chinese stringed instrument. There were other musical performances from Alice Brunker and Anna Cai. There also were many children's activities in The Hive.
Thank you to Frankie Tsang, the Chairman of the Worcestershire Chinese Association for this fantastic family event.
On Friday the mayoress and I were at Pitchcroft racecourse to attend a tree-planting event and the presentation of The Queen's Plaque. This marked the moment when Worcester officially became a Champion City in The Queen's Green Canopy national programme. I was joined by Worcestershire County Cricket Club Captain Brett D'Oliveira and the Vice Lord-Lieutenant of Worcestershire, Brigadier Roger Brunt CBE DL. The trees planted are lime trees that will form a grand avenue at Pitchcroft.
On Friday evening the mayoress and I enjoyed a charity Valentine party hosted by the Mayor of Evesham, Cllr Robert Raphael.
On Saturday afternoon I will be welcoming Harriett Ffion Denton, the first baby born on Christmas Day 2021, and her family for tea in the Mayor's Parlour at the Guildhall. Like Harriett, I was also a Christmas Day baby, first born in Leeds and received a gift from the city's mayor!