Mayor's Week: 18 – 25 January 2020
Mayor's Week: 18 – 25 January 2020
I'm struggling to find words to do full justice to Light Night Worcester – the celebration of light that gave a new brilliance to the city centre last Thursday.  Awesome… brilliant… spectacular… and that's just for starters!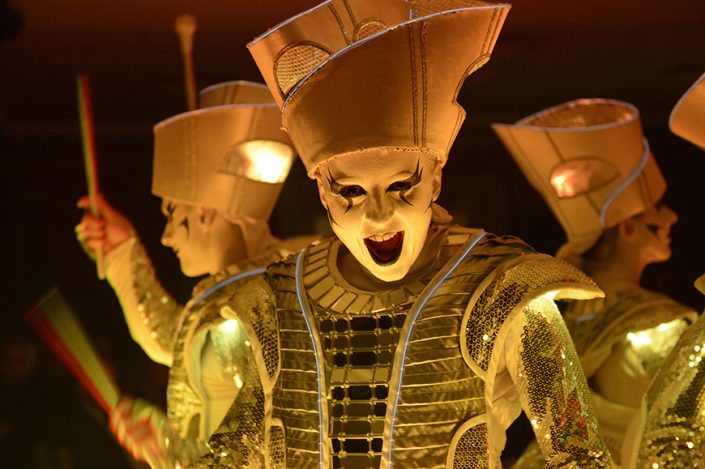 Two unaccustomed event-free days permitted the opportunity for me to recharge the batteries ahead of a hectic Sunday that began with a fundraising event staged by the International Welfare Society. A clash in the timetable left me disappointed that I could spend only limited time there, before a mad dash to Perdiswell Young People's Leisure Club for a sneak preview of Kays Theatre Group's newest panto 'Robinson Crusoe and the Pirates'.  Take it from me, Swan Theatre-goers between 30th January and 9th February are in for a major treat – oh yes, they are!
I'm struggling again to avoid groan-worthy phrases like 'bang on target' or 'all of a quiver' for the third highlight of the day, Droitwich Archery Society's World Record Status Combined Tournament in the RGS' Tom Savage Hall.  The archers made me 'Lord Paramount' to present a vast array of prizes to bowmen (and women) from all over the Midlands.  An impressive display, right off the top flight… I know, groan, groan!
This being The Year of The Rat, Worcester Chinese Association's New Year celebration in the Guildhall on February 2 is on course to be yet another spectacular event. The Association's founder and chairman Frankie Tsang told me so on Tuesday, and he's a man of his word!